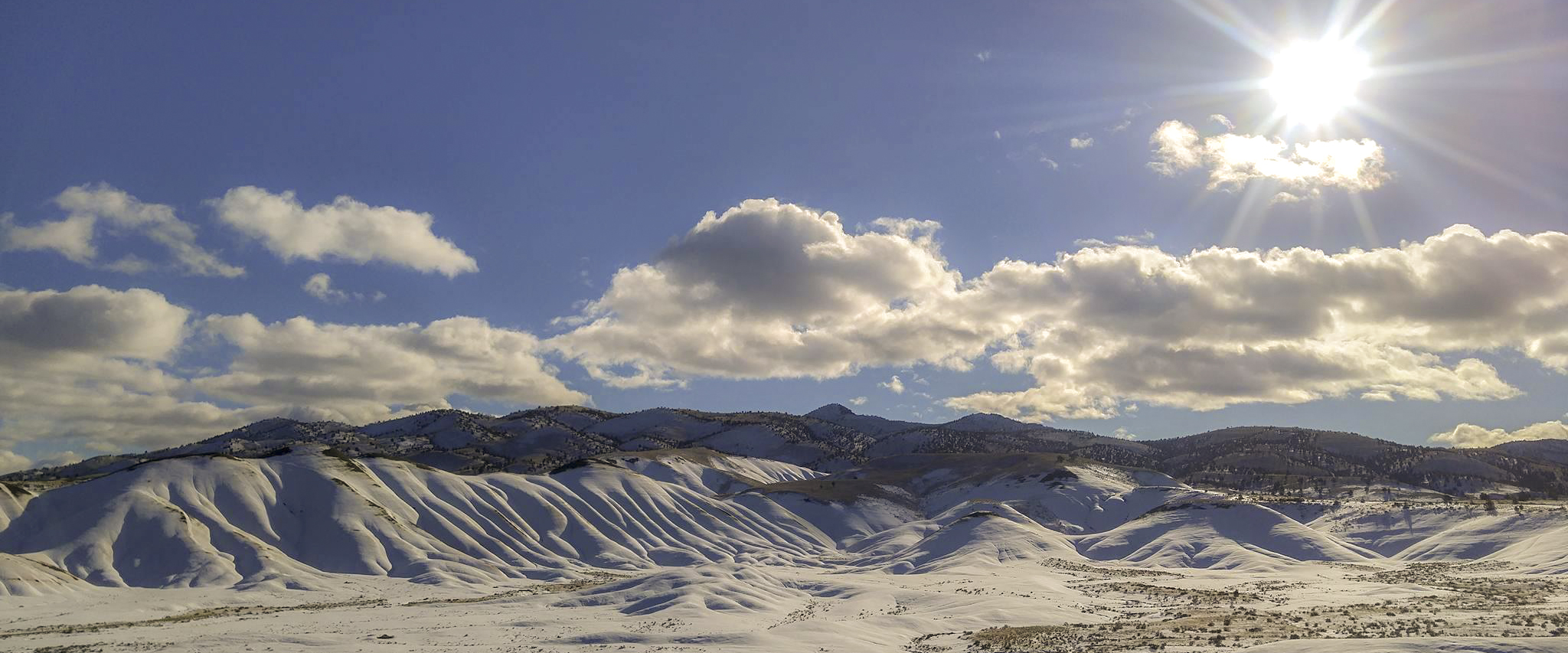 A Sense of Community
We're a small town, but there's no denying we've got a lot to offer. There's a rewarding pace of life in Mitchell, the weather is pretty spectacular, and there's plenty to discover.
Mitchell, population 135, rests between the Ochoco Divide and Keyes Summit, near Oregon's geographic center. The cost of living is low, and the community is close. Having coffee with the Mayor at the local cafe and bumping into your neighbor at the post office is a normal thing in Mitchell.
If you're ready for a change of pace, and you want to make a difference, think about a move to Mitchell - we'd love to have you.
For more information about how you can contribute your talents and passions to a resourceful and growing small town, drop us a note below.
Details
Looking for more details about life in Mitchell? Here's some good info to get you started...
Weather
There are an average of 203 sunny days in Mitchell (elevation 3143') with an average high temperature of 86F in July, and low of 26F in January. Snow is common in the winter (Average of 10"/Yr.), but it's not a debilitating snow. The roads stay open, and life carries on. The arid climate (~13" rainfall/Yr.) is great for all sorts of outdoor recreation and a beautiful desert landscape.
Population
Mitchell is a small town. We boast a tight-knit community of 135 souls. Definitely a place to get to know your neighbor.
City Government
The Mitchell City Council is made up of 6 elected council members and an elected Mayor, all serving 2-year, unpaid terms. City Council Meetings are always held at 5:30 on the 3rd Tuesday of every month at the Mitchell Community Hall on Nelson Street. Meeting notifications and agenda are always posted in the Post Office foyer. The public is always invited to attend General Session meetings.
Mayor and Council Members
Patrick Farrell, Mayor
Ron Verbovanec, Council President, Council Member
Patty Verbovanec, Council Member
Glenn Raber, Council Member
Kaylene Erb, Council Member
Anthony Reeves, Council Member
Shane Grandlund, City Clerk
Water
The City of Mitchell's water system is fed by natural springs, and treated with chlorine prior to consumption. Regular water testing is handled by the Water Master. Base water rate is $39/mo. for 10,000 gallons of water per month with a $2.00/Unit per 1000 gallons overage fee.
Fire and E.M.S.
Emergency services are handled by a small, but highly dedicated group of volunteers. E.M.S. is Basic Life Support rated with ongoing annual training. Calls requiring Advanced Life Support are handled in tandem with other agencies in Fossil, Spray, or Prineville.
School
Mitchell School is a K-12 with a self-supported Pre-K program. On average, there are 55-60 students in the K-12, six-room school located on High Street. The school provides a dormitory with live-in dorm parent for up to 21 international and domestic students attending Mitchell School. Small class sizes and a sense of family are a big bonus for students and staff alike.
Community Events
Mitchell boasts several events annually, from music festivals and parades in the summer to smaller, community focused events in the winter at Halloween and Christmas. Businesses and community members work together to create a vibrant, festive atmosphere during the tourism season and a fun, relaxed feel in the winter.